The increase in fuel prices at the pump has led to a de facto increase in fuel theft. Vehicles with large fuel tanks, such as trucks, construction equipment and agricultural machinery, are particularly targeted.
Every year, it is estimated that 60 million litres are stolen from tanks in Europe? several hundred million worldwide! At a time when companies are experiencing a tense economic situation, this new scourge constitutes a double penalty for entrepreneurs.


Fortunately, there are solutions: the first is, of course, to secure the tanks. There are various technological solutions on the market to protect vehicle tanks. Among these solutions, SECURIFUEL which combines many advantages.
Safety first
The SECURIFUEL solution is made up of several elements that distinguish it from other technologies on the market. It consists of 3 elements: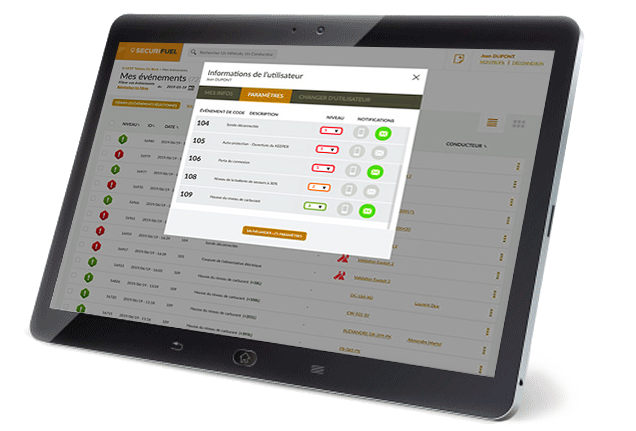 A non-intrusive fuel sensor (no drilling) based on an exclusive and patented technology. The fuel level is measured by means of a pressure sensor that continuously and accurately analyses the fuel level in the tank (99%), regardless of the vehicle status (ON/OFF contact).

In the event of an abnormal drop, the sensor immediately triggers an audible alarm and a text message.


The 100dB audible alarm sounds as soon as a drop in fuel level is detected. This event alerts the driver or any person in the vicinity of the crime to scare off thieves. At the same time as the alarm is triggered, the SECURIFUEL sensor automatically sends an SMS notification to the designated persons (driver, fleet manager, etc.). Here again, the objective is to scare away thieves by means of a rapid intervention.


Finally, the 3ème The SECURIFUEL component is a management platform with multiple functionalities, allowing the management and optimisation of consumption: real-time monitoring and analysis of fuel levels and consumption, reconciliation of invoices and fuel consumption, definition of consumption objectives for each vehicle or group of vehicles, tank filling recommendations, etc. All of these functions can generally reduce the fuel bill by 10 to 15%.
Reimbursement for stolen fuel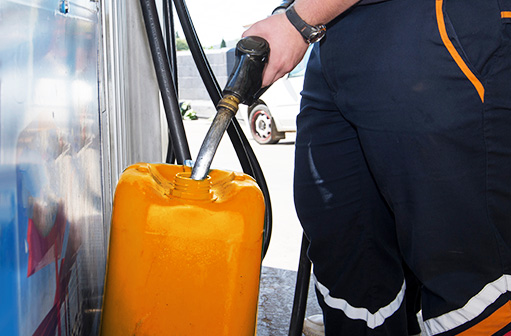 Securing tanks is therefore a first line of defence against theft. However, no matter what technology is used, none of them can really claim to completely eradicate all theft: a determined thief will always succeed.
So what can be done to avoid fuel theft?
To answer this thorny question, SECURIFUEL is innovating by creating a world first: the "Stolen Fuel Reimbursement" commercial offer.

In addition to the subscription, SECURIFUEL offers reimbursement of stolen fuel for all motorised land vehicles over 3.5 tonnes as well as agricultural and public works machinery.
This refund offer is limited to 400 Euros, minus an excess of 50 litres, and is valid for the entire duration of the contract, provided that the theft has triggered the SECURIFUEL kit alarm.
To benefit from this commercial offer, the client must make a declaration on the SECURIFUEL platform within 2 working days of becoming aware of the theft and attach supporting documents (police report, bank details, fuel invoice issued following the theft).
For all compliant applications, reimbursement will be made by bank transfer within 5 working days of receipt of the complete application.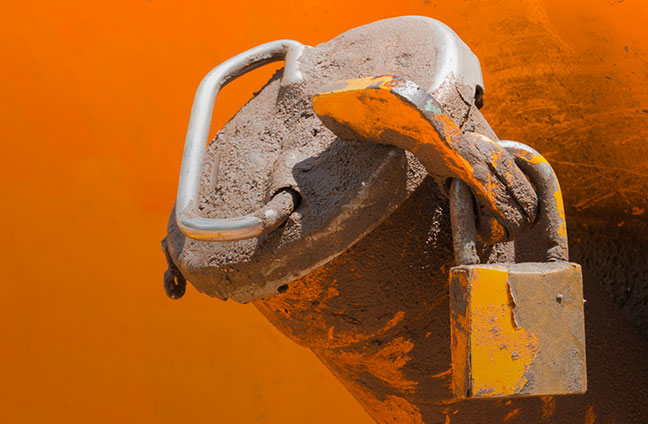 In conclusion
Fuel theft has always existed and will always exist. What is worse, the inflationary trend will only strengthen the determination of thieves to get hold of this precious commodity. If the securing of tanks constitutes a first bulwark, it remains, in spite of everything, insufficient to eradicate the phenomenon completely and to preserve the companies from this dry loss. To protect your company from this scourge, it is advisable to anticipate it by means of a specific offer that will reimburse you, after deducting the excess, for the litres of fuel stolen.