The fleet management is a complex act with multiple strategic issues.
Complex because a fleet management rigorous must take into account multiple data from a variety of sources. Strategic, as the vehicle fleetand, more broadly, employee mobility is often the most important issue in the world.nd It is also strategic from an environmental point of view, as the impact of the car on the ecosystem is well known. It is also strategic from an environmental point of view, where the impact of the automobile on the ecosystem is no longer in question.
To reconcile the requirements and the challenges, Optimum Automotive, the European specialist in connected vehicle since 2006, has designed a fleet managementThe system is modular and scalable, and is powered by an unparalleled data hub.
#1. Data collection

Before analysing data, it must first be collected and synthesised in order to render it in an intelligible and intelligent form. To do this, Optimum Automotive has designed a data hub capable of collecting data from various horizons in large quantities.
The Data Hub is the nerve centre that provides the fleet manager with
This means that it can centralise all the information it needs to act efficiently and accurately within the same tool.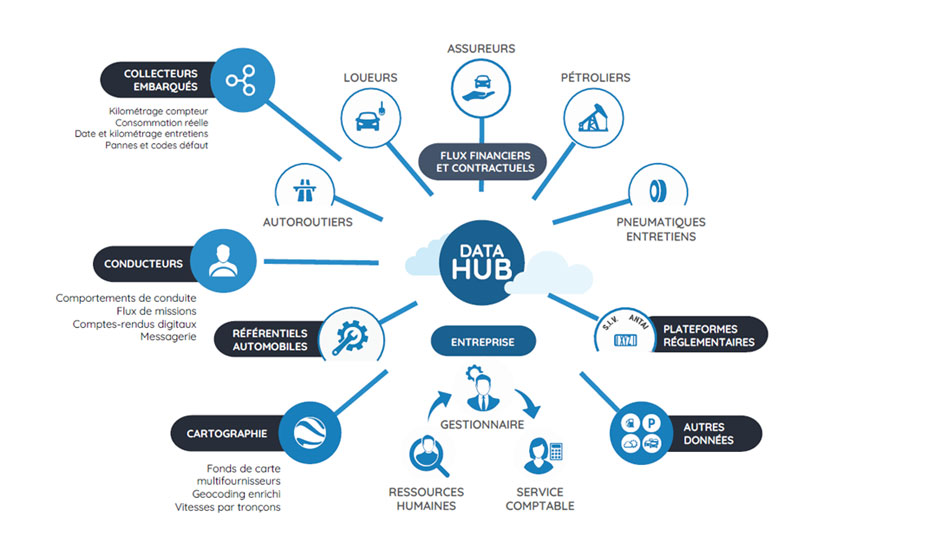 #2. Data processing.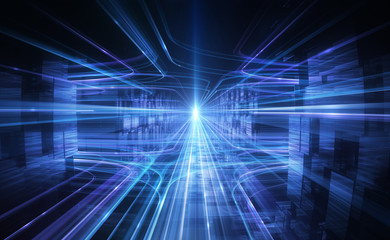 There is little point in having so much data if it is not processed and analysed.
The continuous analysis of these data flows by the Optimum Automotive fleet management platform enables fleet managers to receive alerts in the event of anomalies, as well as informed and timely advice.
Example of alerts:
. Contract monitoring :
The platform monitors the mileage and operating time of the vehicles. In the event of an anomaly with regard to the rolling laws (e.g. under or over rolling), the fleet manager receives an alert for the vehicle(s) concerned and is directed to take action (contractual amendment, early return, etc.)
. Monitoring driving behaviour :
For each driver, the system studies the driving behaviour (analysis of braking, turning and acceleration). Targeted actions to raise awareness of the importance of driving safely are also carried out.eco-driving can be recommended to prevent road risk and optimise driver TCO.
. Targeted migration to electrification or hybridisation :
Because the energy migration of all or part of a vehicle fleet cannot be done randomly, monitoring the use of each vehicle allows us to determine which vehicles are potentially eligible for electrification or hybridisation.

In short, fleet management is becoming increasingly complex. To meet these new challenges, a platform connected to the company?s automotive ecosystem (vehicles, drivers, suppliers, automotive and regulatory information databases, etc.) is needed. It provides the fleet manager with all the data required for the financial and environmental optimisation of the vehicle fleet.